Posted by KURT BELLM on 9/4/2023 to
News
Beginners Guide To AR Upper and Lower Receivers
AR-15 has undoubtedly grown in popularity - and for good reason, primarily due to the customizable options out there. If you can think it, someone most likely has built it. With all the talk of ARs, it can be overwhelming to decide whether to build your own or buy one (especially for those looking to get their first AR).
While the majority of AR owners would prefer to build their own, this being due to AR's highly customizable options, for those just starting out, you might prefer just buy your first AR. I mean, why build an AR when you can just buy one, right? If you are interested in building your first AR, this article will cover the difference between Upper and Lower receivers. But first, let's go over the pros and cons of buying your first AR.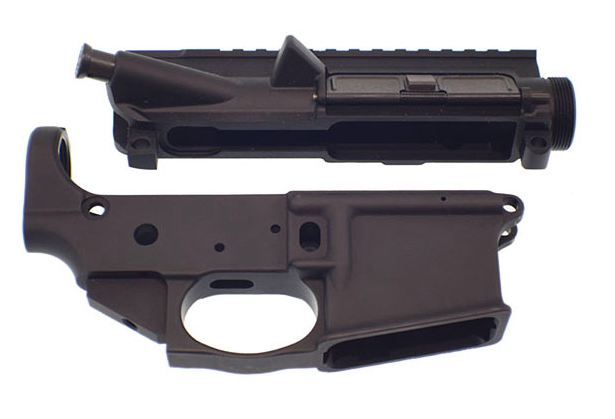 Buying a complete AR-15: The Pros and The Cons

Pros:
The complete package. If you purchase your complete AR, you absolutely receive a great rifle and this can put your mind at ease. Not only do you not have to worry about incompatible parts or variations in parts, but you can simply buy from your local gun shop or AR dealer and head straight to the range.
Most dealers also offer warranties for what they sell! If there are any issues with your AR-15, you can return it within the window of warranty. When customizing your AR-15, this usually voids out any warranty or makes it difficult to take advantage of the warranty.
Cons:
In my opinion, most AR-15 owners realize that there is a lot more to it than just buying and owning one. As I mentioned above, the AR-15 world grants you the option to build virtually anything you desire. Buying your AR-15 may be suitable at first, but eventually, you may need to replace parts...sooner or later. And what if you upgrade parts with each replacement? This might end up costing you more money than just building an AR-15 that fits you best vs buying a lesser one and having to replace parts.
Plus you will miss out on the fun and experience of making what's yours "yours" and gives you the opportunity to design a gun that fits your needs and comfort perfectly.
So now we've got your interest, and you're wanting to build your own AR-15 but still have some confusion on parts. In this article, I want to focus on the 2 basic components of an AR-15...the Upper and Lower Receivers.

UPPER RECEIVERS

The Upper Receiver or Upper Assembly is what most AR owners/enthusiasts are referring to when talked about customizability. Because the AR-15 was created with 2 different/separate components, it opened the door to plenty of options when it comes to customizing. The Upper Receiver is interchangeable in that it is easy to just swap everything out from the barrel and rail system (or handle) to the charging handle.
The Upper Receiver connects with the barrel and contains the ejection port, charging handle, the bolt and bolt carrier.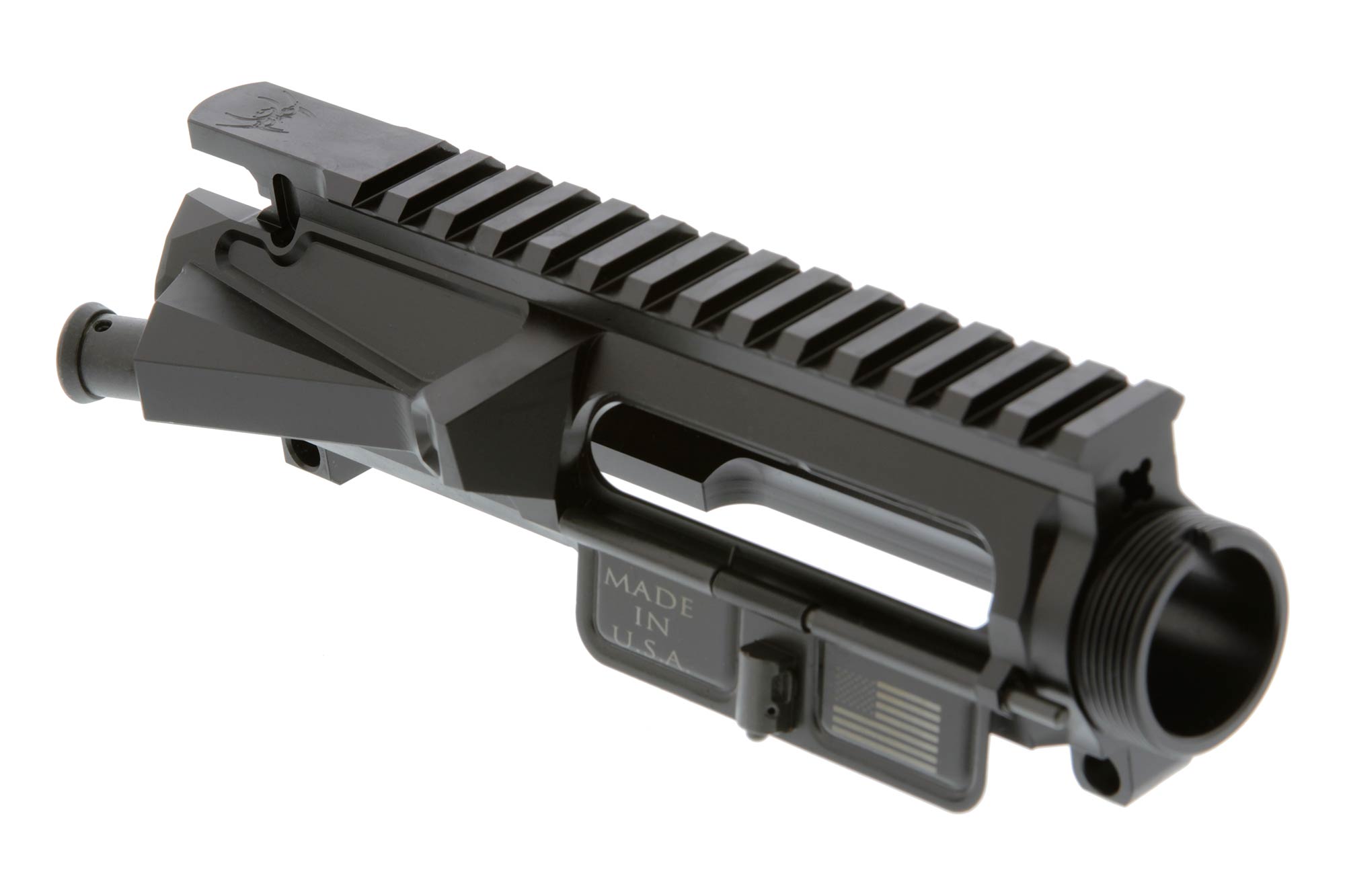 LOWER RECEIVERS
The AR 15 lower receiver is the part of the rifle (or pistol) that houses the fire control group (and lower parts kit), magazine well, and pistol grip. It attaches the buffer assembly and stock to an AR 15. This is the only part of the AR that must be marked with a serial number, manufacturer's name, and so on. Because of this, the lower receiver is the only portion of the AR 15 that must be sold through a licensed firearm dealer..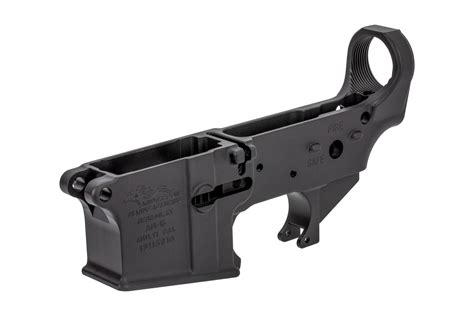 Just like any tool with many parts, you should consider the ease of installation before buying any AR-15 parts. If you are brand new to the world of AR-15's but still would like the pleasure of building your very own AR without hunting for all parts individually, considering not all parts are made equally. Once you understand parts, you'll know which ones you can swap out and which ones you can't.
For this reason, a great idea for any beginner is to look into Upper and Lower receiver build kits. A good kit is the most convenient way to build an AR-15. Purchasing a kit not only saves time but the headache of scouring the internet looking at part after part. Another great advantage is knowing your parts work, together.
A highly recommended kit that comes with great reviews from beginners to the seasoned AR enthusiasts
is the Stag 15 Rifle Kit 224 Valkyrie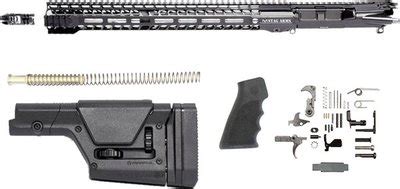 The Stag-15 Valkyrie Rifle Kit is everything you need to build your next long-range precision AR platform rifle except the lower receiver. It starts with a fantastic upper receiver assembly for your modern sporting rifle.
Featuring a Stag-15 forged aluminum flattop upper receiver with an M-LOK compatible 16.5" free-float handguard that allows you a wide variety of optics and sighting solutions. The 18" fluted stainless steel barrel is chrome lined with a 1:7 twist and an Epsilon muzzle device. Additionally, you get a manganese phosphate coated chrome lined M16 Bolt Carrier Group and a nickel boron coated two-stage match trigger.
It includes a Hogue pistol grip, an enhanced trigger guard, a right-handed safety selector, and a lower parts kit. To finish your build you'll get a Magpul PRS adjustable fixed stock with an H buffer and spring. It's time to build that Valkyrie you've been waiting for!
Please note that this is not a complete rifle. The lower receiver is not included. If starting an AR build sounds like something you would like to do, BELLM TCS is a great place to start. Need some one on one help, pick up the phone and call us! We are AR specialists.