Posted by MIKE BELLM on 9/1/2023 to
News
WHEELER DELTA SERIES AR ARMORER'S
ESSENTIALS KIT: ALL OF THE ESSENTIAL TOOLS A GUNSMITH NEEDS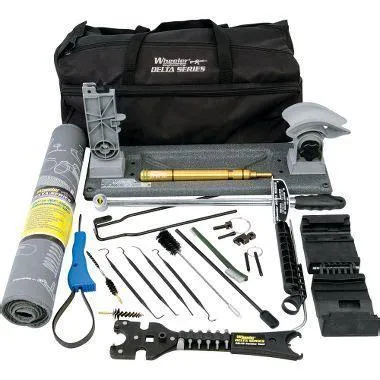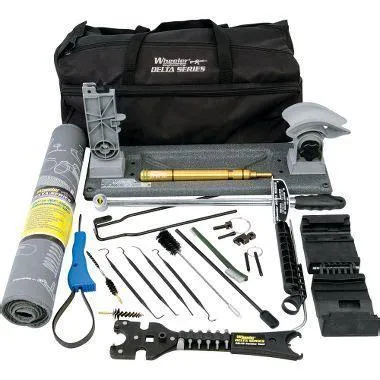 The AR-15-style semi-automatic rifle has definitely become one of the most popular guns in the United States. They're affordable, trustworthy, and most of all they're customizable. Not only can the AR-15 be configured for competition, hunting, and self-defense, but the modifications can be made with just a few tools in the comfort of your own home-based workspace.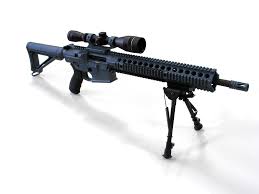 Finding quality tools for your AR-15 is essential and when it comes to customizing your gun, there are plenty of mods and kits that will allow you to take your AR-15 to higher levels without having to invest outside of the kit itself.
For the budget-conscious shopper

You shouldn't have to sacrifice quality and performance if you are looking for tools that work best for your budget. Even if you've never used AR-15 tools, finding the best quality will definitely save you money in the long run. Building an AR-15 instead of buying can save you some money, allows you to build your rifle with the features and parts you want, and gives you the experience of enjoying your hobby while building and working on your AR-15.
Easy to Use

For the novice assembler, having tools that give you an easy learning curve will help customize and repair your AR-15 from butt to barrel. You will want to use your tools consistently, adding to your knowledge and unlocking new aspects of your AR-15 to customize!
Searching the internet for tools individually can be a daunting task, requiring a bit of research. For that reason, it's my opinion that looking into Kits that provide all of the essential tools is a great option for any beginner gunsmith or armorer needing to build, make repairs, or perform normal maintenance on your AR-15..